Project Details
Client
Cinemark USA, Inc.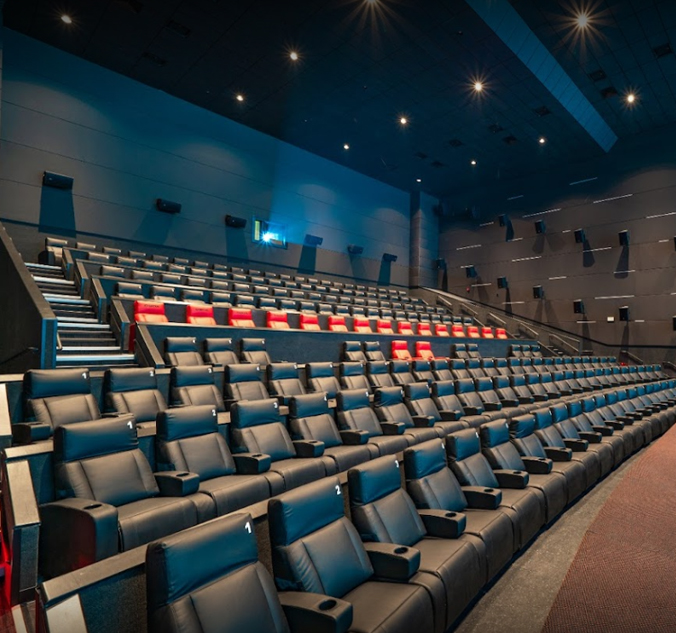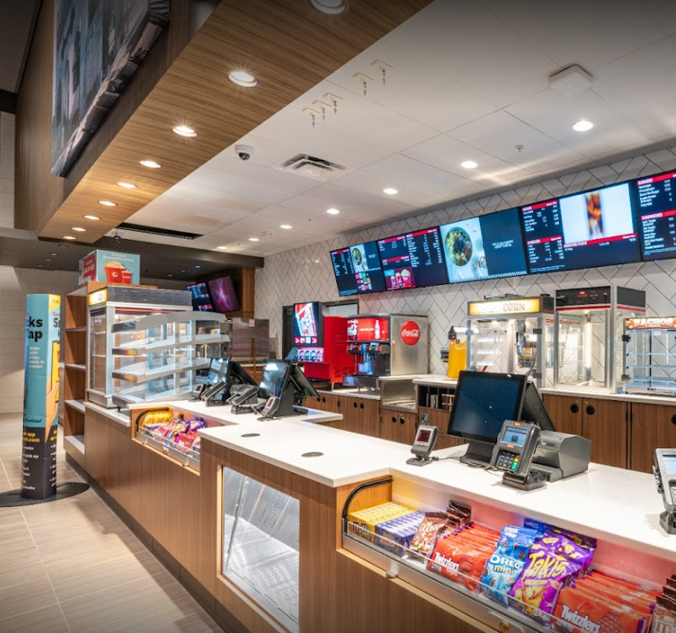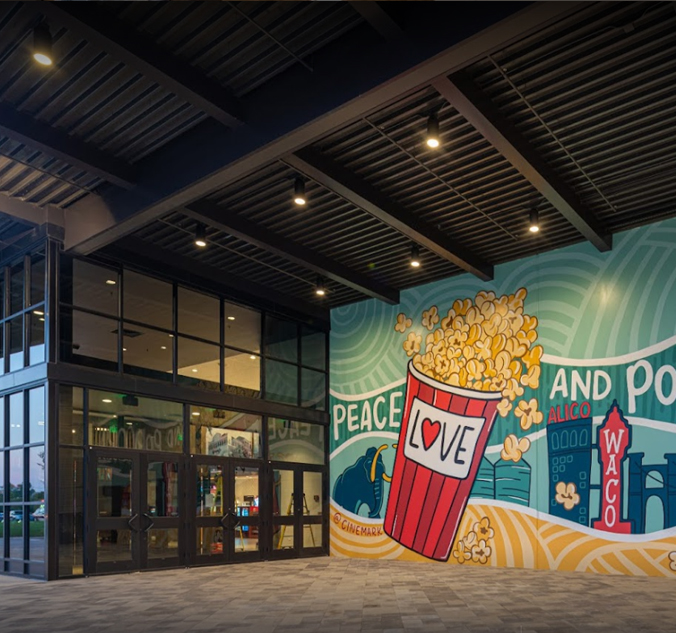 Description
MYCON, a prominent construction company, successfully completed the construction of a state-of-the-art Cinemark Waco and XD theater in the vibrant Cottonwood Creek Market. This 62,000 SF, 14-screen cinema marks the first Cinemark theater in the Waco area, offering moviegoers an unparalleled entertainment experience.
Key Features and Innovations:
Cinemark's commitment to comfort is evident with electric-powered, plush, oversized recliners in every auditorium, ensuring maximum relaxation for movie enthusiasts. Two premium XD auditoriums boast the largest wall-to-wall screens in the theater and 11.1-layer multichannel surround sound, providing an immersive and captivating viewing experience. MYCON integrated cutting-edge technology with immersive screens and laser projection powered by Barco, delivering a brighter, sharper, and more vivid picture quality. Cinemark introduced D-BOX seats that synchronize with on-screen action, providing an immersive dimension to the cinematic experience, enhancing viewer engagement. Beyond classic movie theater popcorn, Cinemark Waco offers an array of delectable options, including Cinemark Signature Pizza and other hot food items. The Coca-Cola Freestyle drink stations feature over 100 flavors, and a full-service bar adds to the entertainment options. The innovative Snacks In a Tap feature allows guests to conveniently order their favorite movie theater snacks and drinks online, bypassing concession lines. Recognizing the town's rich history, the theater's exterior features a captivating mural painted by a local artist. This mural beautifully depicts iconic Waco landmarks and traditions, connecting the cinema to the community.
Conclusion
MYCON's successful completion of the Cinemark Waco and XD theater demonstrates their commitment to delivering exceptional entertainment facilities. The theater is expected to stimulate economic growth in the area, attracting both residents and visitors, leading to increased business for nearby restaurants and shops. The construction and operation of the cinema have created employment opportunities, benefiting the local workforce. This project not only introduces cutting-edge technology and comfort to the Waco community but also serves as a symbol of community pride and growth.