Our People
Meet the people behind the name.
We Invest in People First
At MYCON, we put an emphasis on high-caliber people with a passion to learn, grow and succeed. The result is a team of exceptional individuals who together create exceptional results.
Corporate Leadership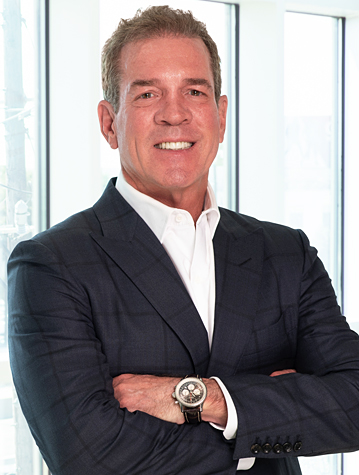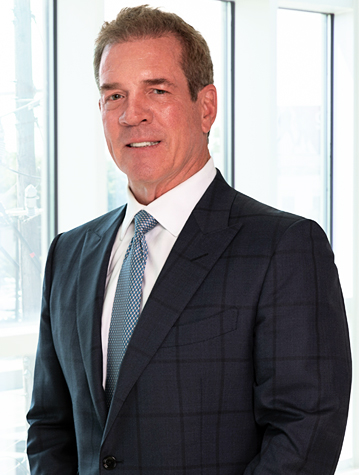 Charles (Charlie) R. Myers
President and CEO
Charlie founded MYCON General Contractors, Inc. in 1987. As President and Chief Executive Officer, he provides strategic direction, sets the cultural tone, leads senior management, and promotes team-building throughout the company.
MYCON has grown into a multi-million dollar, award-winning general contractor serving diverse markets under his leadership and vision. Charlie's commitment to excellence is at the heart of differentiating the firm from our competitors as "best in class."
Charlie is actively engaged in civic and professional organizations, including the Urban Land Institute (ULI) and the International Council of Shopping Centers (ICSC). He has won numerous awards throughout his career and has been recognized as one of the 21 Leaders for the 21st Century by Inside Collin County Business.
The Aggie 100 recognized MYCON as one of the fastest-growing Aggie-owned companies globally.
Education: Texas A&M University, Bachelor of Business Administration in Building Construction
https://www.linkedin.com/in/charlie-myers-33b70/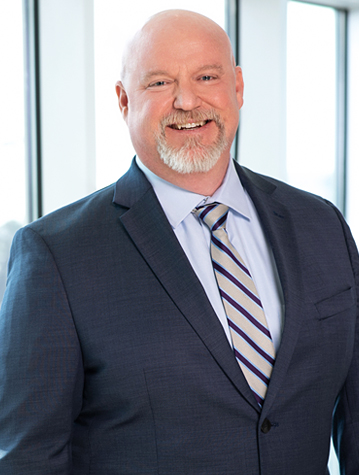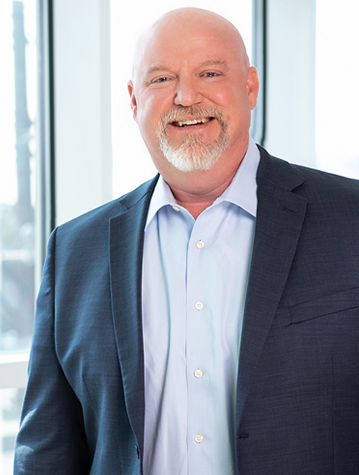 Justin Jeffus
Partner, Executive Vice President
Justin is a proven leader dedicated to the success of our company and our clients. He joined MYCON in 2004 as a project manager and quickly moved up the ranks. He became vice president of retail services in 2014, senior vice president in 2017, and was named partner in 2019. As a partner, Justin provides growth strategies and goals for all of MYCON's business sectors, tapping his expertise in delivering exceptional results with effective management oversight. He is involved in leadership, including estimating, contract negotiations, business development, and strategic planning.
Justin exhibits a keen eye for detail and possesses a unique ability to understand and communicate with team members at all levels. He leads by example, as he relentlessly pursues safety, quality, and excellence while building long-term relationships with clients and colleagues.
Justin has been involved in many high-profile projects, from the firm's first Walmart in Frisco, Texas, to the Tanger Outlet Center in Fort Worth, Texas.
Justin is a Certified Development, Design, and Construction Professional (CDP) under the International Council of Shopping Centers criteria, and in 2014 ICSC Centerbuild recognized him as a 20 Under 40 young professional. He is also a LEED Accredited Professional.
Education: Stephen F. Austin University, Bachelor of Science
#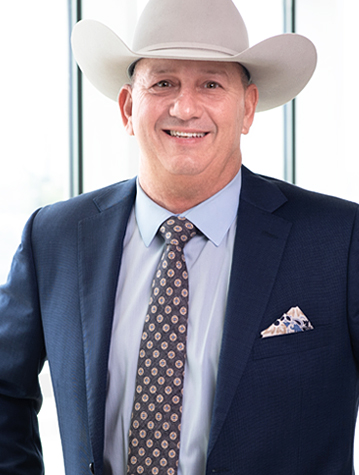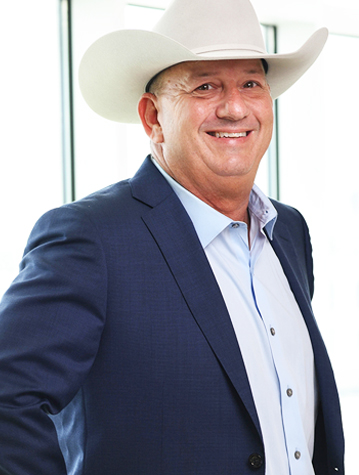 Rick Dubec
Partner, Senior Vice President
Rick's leadership and operational management are integral to achieving the firm's strategic financial goals and growth objectives. As senior vice president, he is responsible for overseeing multiple offices; hiring and retaining extraordinary people; establishing and maintaining relationships with clients and colleagues; contract negotiations and execution; construction planning and scheduling; the overall direction, completion, and financial outcome of projects; uncompromising safety, and quality. With three decades of commercial construction experience, Rick has an impressive track record of generating solutions and delivering exceptional results by bringing together outstanding teams.
Rick is a veteran of the United States Marine Corps.
#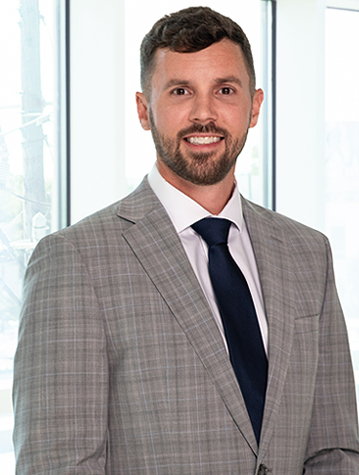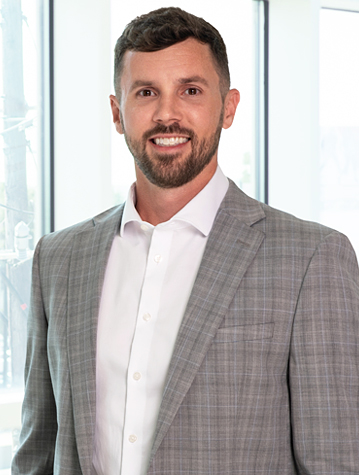 Ryan Stoll
Partner, Vice President
Ryan began his career with MYCON in 2006 as an intern – empowered to reach his highest potential; he worked summers and holidays learning our business from the ground-up. Today, he is a highly respected industry professional with 18 years of experience and a solid background in construction and commercial real estate.
Since his first MYCON project as an intern, Summit Park, a three-story office building, Ryan's project portfolio has expanded to include retail, commercial, hospitality, institutional, office, manufacturing, and industrial markets. Demonstrating character, a strong work ethic, technical skills, and leadership Ryan excels at adapting to our clients' and colleagues' needs and aligning MYCON's resources enabling us to be solution-oriented and deliver exceptional results. He continues to bring success to MYCON – from managing some of the firm's highest-profile projects (DynaEnergetics and Caprock Complex) to being instrumental in the industrial market sector's success.
Education: Ryan has a Bachelor of Science from Texas A&M University in Construction Science and a Master of Business Administration from West Texas A&M University.
#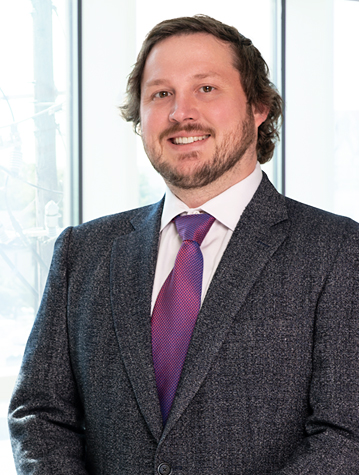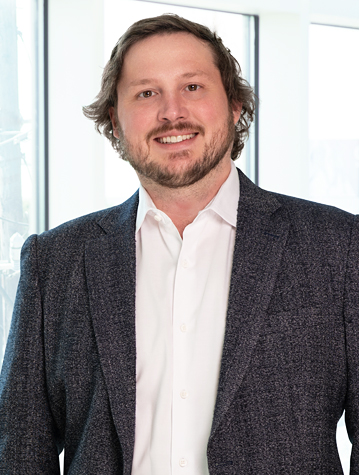 Chip Myers
Partner, Vice President
Chip began his construction career in 2010 and officially joined MYCON in 2016 as a project engineer. He has since forged a path through the ranks, gaining hands-on experience and knowledge he uses to successfully develop and mentor MYCON's exceptional employees. He is involved heavily in the strategic leadership of the company, as well as MYCON's southeast expansion based in Nashville.
In his role as Vice President, Chip is responsible for acquiring new clients while extending the geographical footprint to better serve clients in the southeast while expanding business units revolving around automation and robotics. He will use his strength as a logical problem solver to create synergy between business in the new Nashville region, and MYCON's self-storage and retail sector. Chip is a strategic thinker with outstanding technical and leadership abilities and a proven track record of building solid relationships, generating solutions, and consistently delivering exceptional results to our clients.
#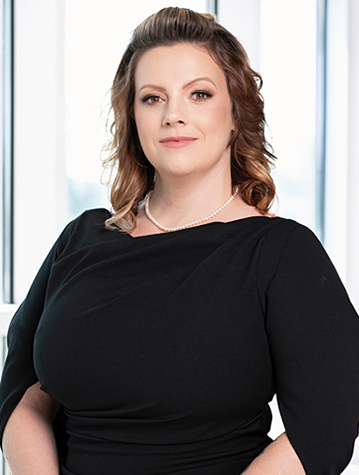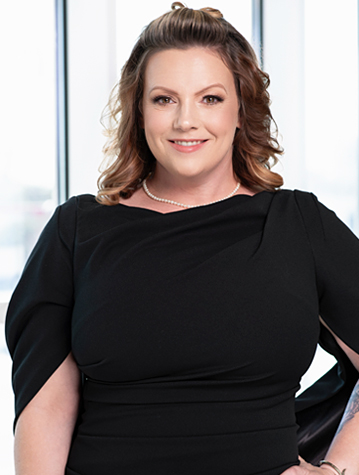 Malynda Dickinson
Partner, Chief Financial Officer
Malynda is responsible for the firm's financial management and accounting functions and directing the activities of the human resources department and information technology department.
With 17 years of financial and executive leadership, Malynda works closely with management in developing and implementing strategies and process improvements that support MYCON's overall growth and optimize its financial resources. Additionally, Malynda manages the firm's banking, surety and insurance programs and provides guidance and direction for the company's risk management program.
Malynda is an active member of the Construction Financial Management Association ("CFMA"). She holds a professional certification as a CCIFP (Certified Construction Industry Financial Professional) and a CPA (Certified Public Accountant).
Education: The University of Arizona, Master's Degrees in Business Administration and Accounting
#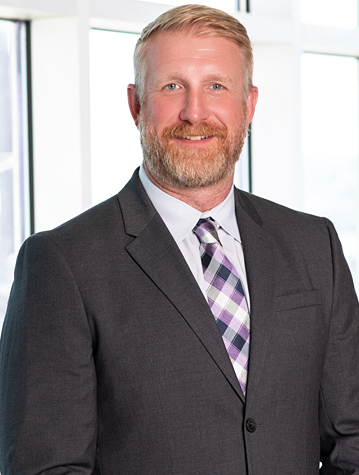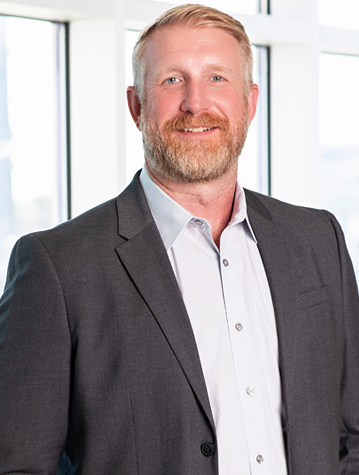 Jason Meuth
Vice President
Jason started in the industry in 2008 and joined MYCON in 2013 as an assistant project manager, then advancing through positions of higher responsibility in both operations and business development. In his time at MYCON, Jason has developed a breadth of knowledge and strong technical skills that are highly sought after and valued by MYCON's clients.
As Vice President, Jason is an integral part in maintaining the company's relationships with retail and self-storage clientele and will focus on expanding the footprint in these markets both regionally and with clients. Jason's skills include a keen focus on creating partnerships, identifying opportunities, and leading colleagues to execute a new path forward while being committed to the highest standards of excellence.
#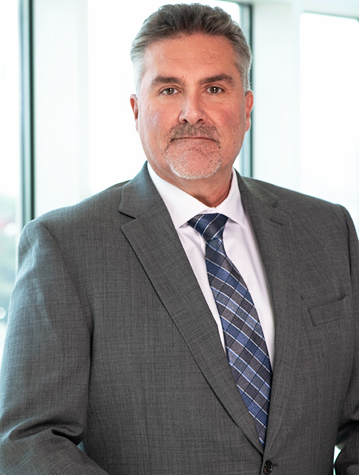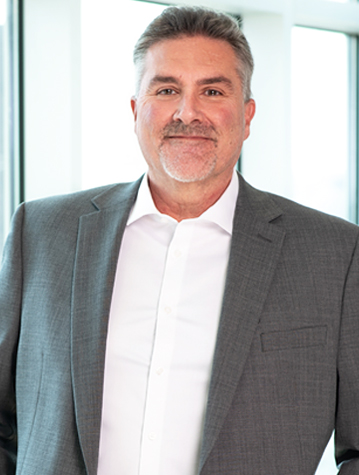 Lou Arrieta
Vice President of Estimating
Lou has 30 years of experience in the construction industry, including project management and estimating. As vice president of estimating, Lou oversees the estimating department and collaborates closely with the team to develop budgets and proposals, manage schedules, and balance workloads. Additionally, he provides mentoring, fosters personnel development, motivates, and empowers individuals to reach their highest potential. 
Clients and colleagues trust Lou to identify concerns, overcome obstacles, generate solutions, and deliver exceptional results. 
Education: The University of Texas at Arlington, Bachelor of Arts
#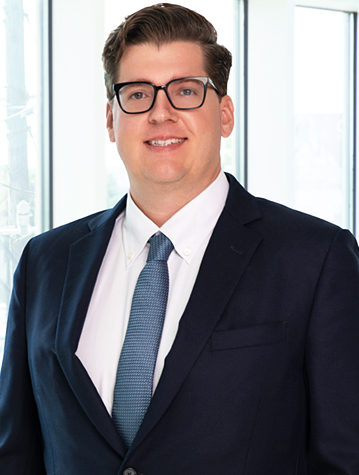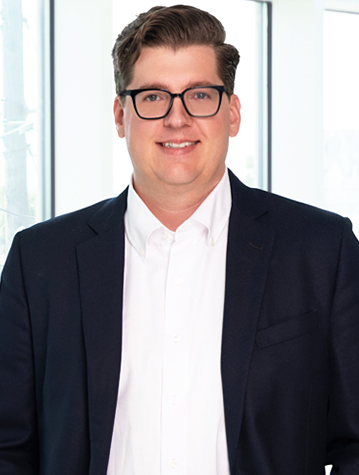 Jacob Wadlington
Vice President of Business Development
Jacob is responsible for generating commercial construction opportunities and creating and cultivating partnerships with clients and industry peers committed to long-term relationships.
Jacob is a data-driven and strategic professional who operates with integrity. His diverse business development background will lead MYCON's strategic planning efforts and help expand its target markets.
With over 10 years of experience, he has a proven sales track record and a deep knowledge of the commercial and residential real estate development industry.
Education: He received his Bachelor of Science degree from Lipscomb University and his Master of Science degree from Texas Christian University. In addition to his commercial construction industry experience, Jacob worked alongside his family in the lumber industry and is heavily involved in his church, Riverside Church of Christ in Coppell, Texas.
https://www.linkedin.com/in/jacob-wadlington-33b98b45/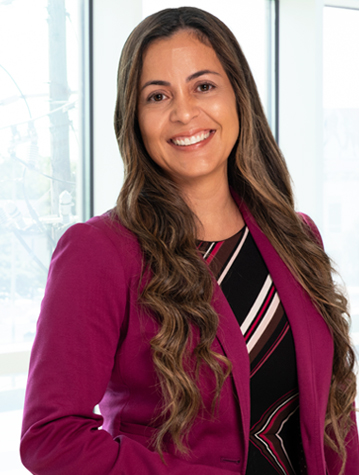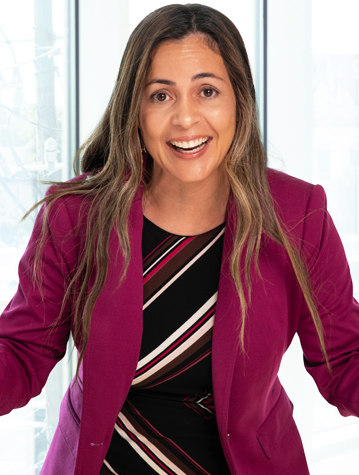 Ivy Pennington
Vice President of People Operations
Ivy Pennington boasts an illustrious 23-year career in talent management and strategic workforce planning. Recognized for her innovative leadership, she serves as a strategic advisor to MYCON's executives, offering expertise in change management, organizational efficiency, corporate culture, work environment, and leadership dynamics.
Beyond her pivotal role at MYCON, Ivy wears multiple hats: she is the co-founder and CEO of Winshields R US and imparts her wealth of knowledge as an adjunct professor at Amberton University. Ivy is an engaged member of the Society for Human Resource Management (SHRM). Additionally, she holds pivotal roles as an executive committee member at the North Texas Area Community Health Center and a board member at MaaPa.
Her qualifications are further highlighted by her SHRM Certified Professional (SHRM-CP) and Change Management certifications. In 2021, Ivy's unparalleled contributions were acknowledged when she was honored as the Most Influential Female Entrepreneur by Women Entrepreneur.
https://www.linkedin.com/in/%E2%98%85ivy-pennington%E2%98%85-mjd-mba-93b78189/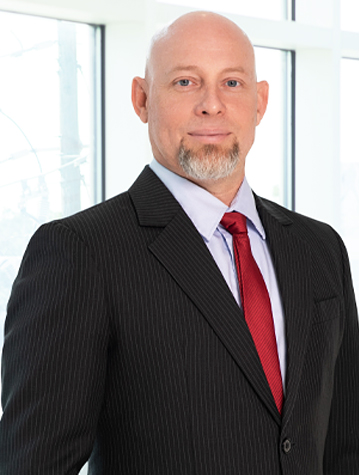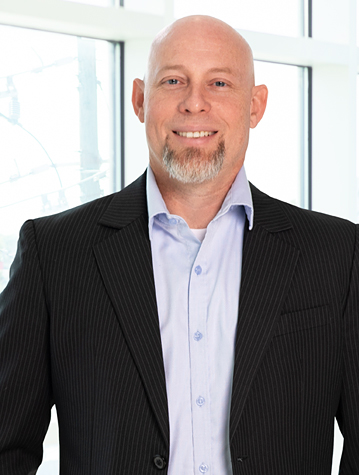 Chris Martin
Vice President of Technology Services
Chris is an extraordinary leader on every level. With over 20 years of experience, Chris seamlessly transitions between manager, technical expert, solution-selling, and client service roles. Instrumental in MYCON's growth over the last four years, he has simplified and standardized across the technical board, making it easier to access data quickly and securely, collaborate with clients and colleagues, and deliver exceptional results. As vice president, he will continue to push the firm's technical boundaries and improve the services in an increasingly strategic manner.
Chris is the technology professional every company wants and needs, but very few are lucky enough to have. He is a Certified Data Protection Specialist and is certified in Seagate ESCE eVault, DLink DCP: Switching, IP Surveillance, Arista ACE 2.0, VEEAM VMTSP, VMWare VCP-NV, FortiGate Security 6.0, and Dell Compellent and EqualLogic Installer.
#
Team
Here are a few of the friendly faces you'll find at MYCON.