Project Details
Client
Tom Thumb, Malouf Interests, Inc.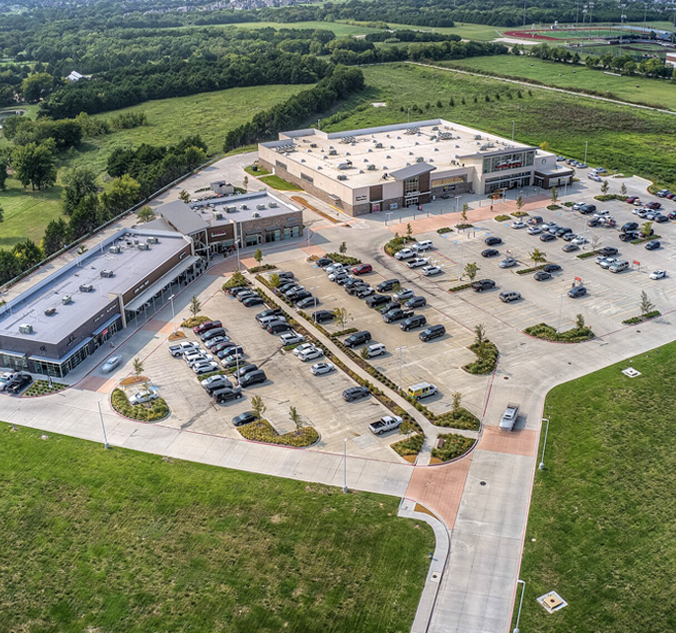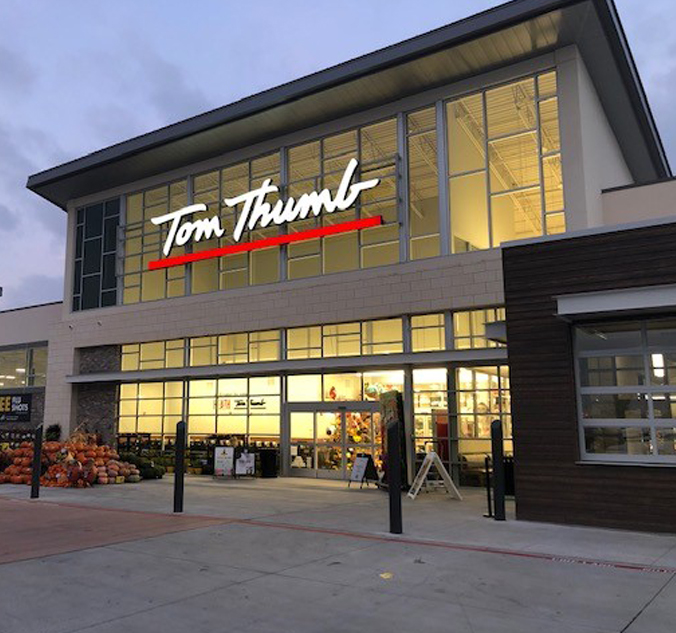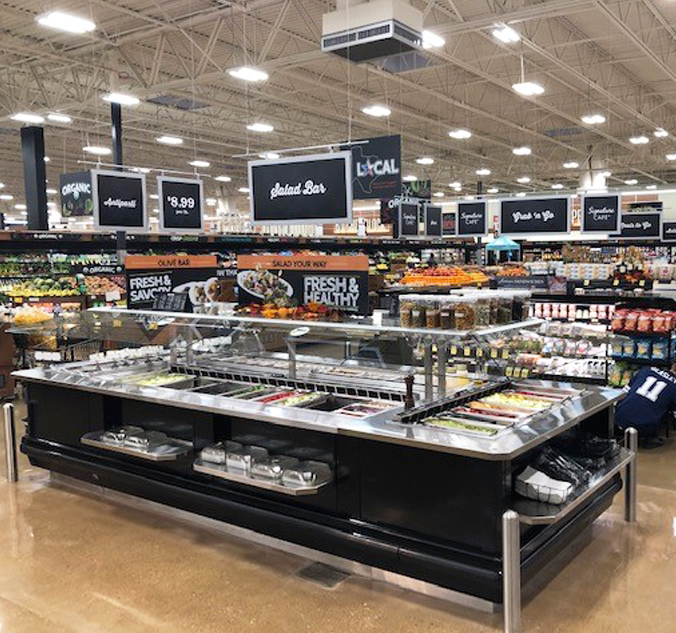 Description
MYCON proudly completed the construction of a new 55,000 SF Tom Thumb store in Heath, Texas. This case study explores the project's achievements, from its contemporary design and innovative amenities to creating a vibrant retail center that enhances the shopping experience for the community.
The Tom Thumb project sought to create a modern retail destination that seamlessly blends functionality and aesthetics. With a focus on contemporary design and a wide range of amenities, it aimed to redefine the grocery shopping experience in the City of Heath. The store's exterior was carefully designed to radiate a bright and contemporary appeal. The use of wood tones combined with lighter stone and brickwork provided a fresh and inviting look while also harmonizing with the surrounding environment.
Tom Thumb in Heath boasts an array of amenities that cater to diverse customer preferences:
Starbucks with Indoor and Outdoor Seating: Shoppers can enjoy their favorite beverages in a comfortable indoor setting or amidst the outdoor ambiance.
Full-Scale Meat Department: Offering fresh, flown-in products to satisfy discerning tastes.
Florist: Providing the option for custom arrangements or ready-made choices, adding a touch of elegance to the shopping experience.
Diverse Food Options: A wide variety of hot food offerings, including a Wok bar, a salad bar, and a fresh-cut fruit and juice bar, ensuring that shoppers can find meals to suit their cravings.
Beyond the Tom Thumb store, MYCON's scope included the construction of two additional retail buildings totaling 19,000 SF. This expansion not only enriched the shopping options for the community but also created a sense of place and community. The project focused on creating a shoppable and walkable environment. A meandering sidewalk guides shoppers from the parking lot to the retail buildings, offering a pleasant and engaging journey. Extensive tree canopies within the parking lot provide shade and an inviting atmosphere. High-quality materials and design were employed to uphold the vision of a hometown grocer that residents could be proud of.
Conclusion
The Tom Thumb project in Heath, Texas has transformed the retail landscape, providing the community with a contemporary and convenient shopping destination. With its innovative design, diverse amenities, and commitment to creating a vibrant retail center, this project meets and exceeds the expectations of a modern, dynamic retail experience. It stands as a testament to MYCON's ability to bring visionary projects to life while enhancing the fabric of local communities.