Project Details
Client
IKEA Property, Inc.
Location
Grand Prairie, Texas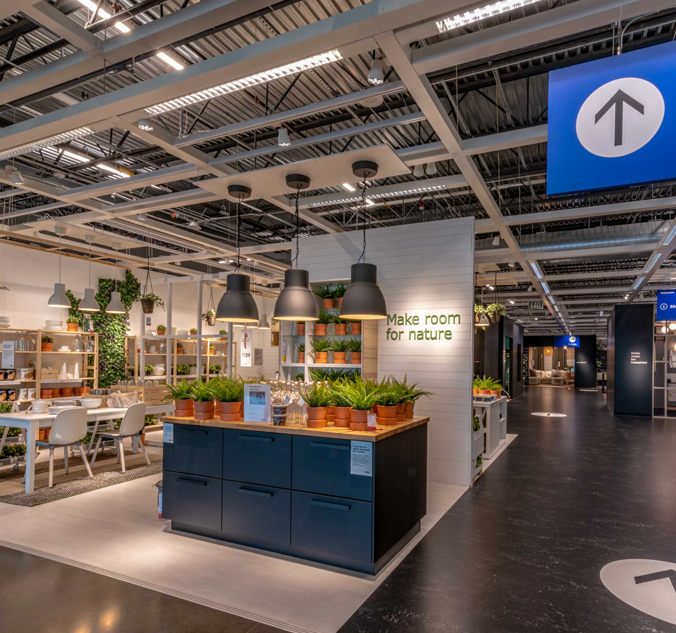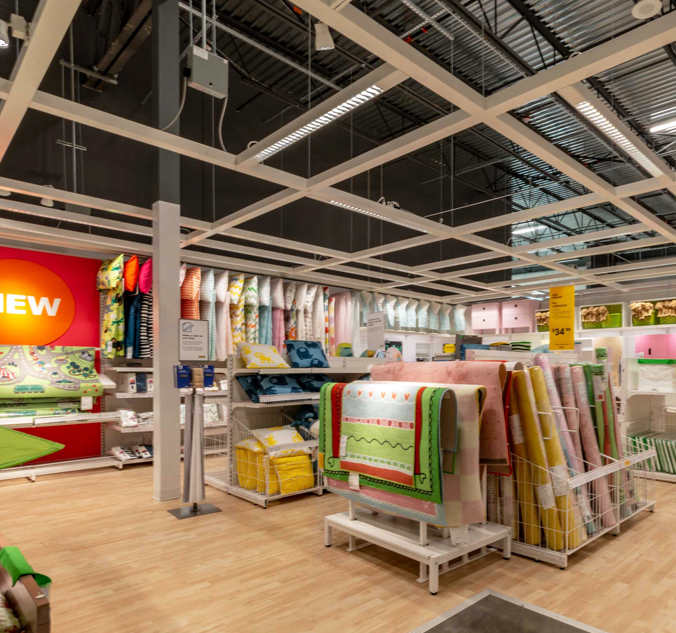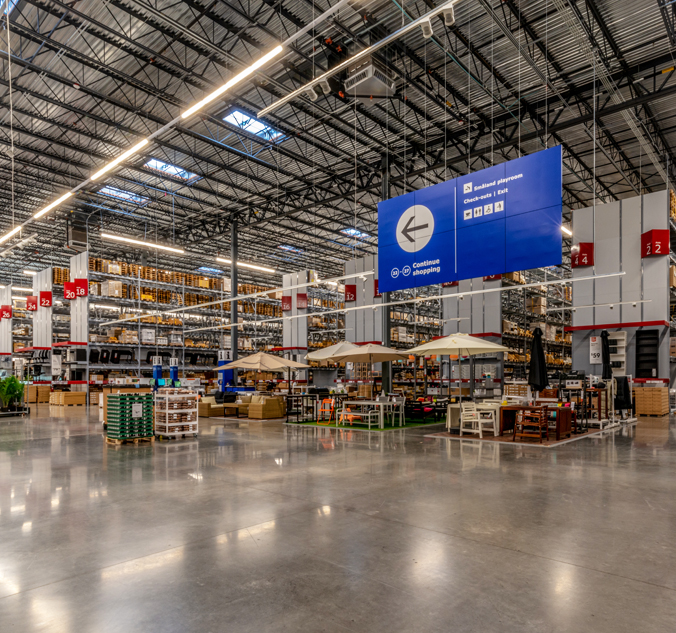 Description
MYCON, a leading construction company, successfully completed the construction of the 290,000 SF IKEA Grand Prairie store. This iconic retail establishment was built on a sprawling 30-acre site at the intersection of SH 161 and Mayfield Road, marking the second IKEA store in the Dallas-Fort Worth area. The sheer size and complexity of this project made it an ideal fit for MYCON's expertise in the retail sector.
Given that IKEA is a furniture store, the construction required attention to detail in creating home displays or vignettes with diverse designs to showcase the wide range of IKEA products effectively. The store boasts a full-service kitchen, allowing visitors to experience IKEA's kitchen products firsthand and enjoy a variety of culinary offerings. A 450-seat bistro within the store provides customers with a comfortable space to relax and dine while shopping. MYCON constructed showrooms that mimic small homes within the store. These showrooms serve as immersive displays, allowing customers to envision how IKEA furniture and products can fit into their living spaces. To meet the demands of a bustling retail environment, a receiving and stocking warehouse was constructed. It needed to be operational before the completion of the entire building to support the store's inventory needs. Recognizing the diverse needs of customers, IKEA Grand Prairie includes a 'Children's IKEA' area in the Showroom, baby care rooms, play areas strategically located throughout the store, and preferred parking for families, making it a family-friendly shopping destination.
Conclusion
MYCON's successful construction of IKEA Grand Prairie showcases our ability to deliver complex and unique retail projects. This iconic store not only contributes to the economic growth of the Dallas-Fort Worth area but also sets a standard for innovative retail design and customer experience. IKEA Grand Prairie has become a beloved shopping destination for families and individuals alike.