Project Details
Client
The Stainback Organization
Location
Greenville, Texas
Number of Buildings
Multiple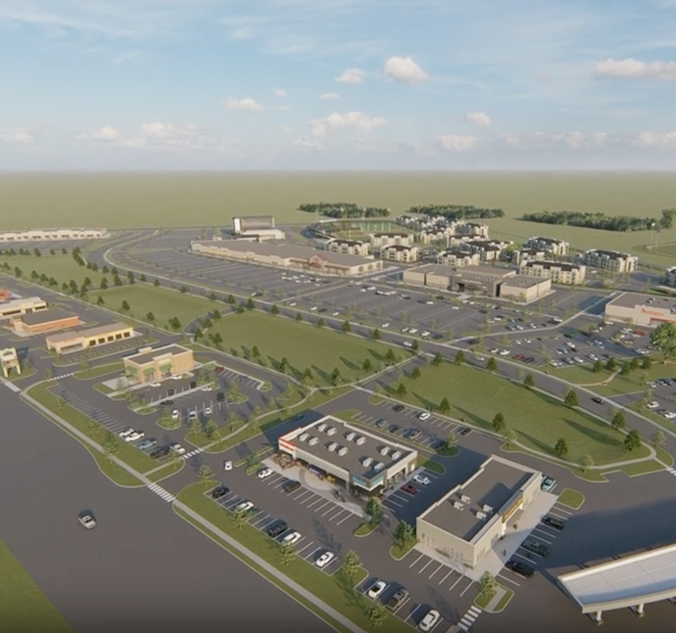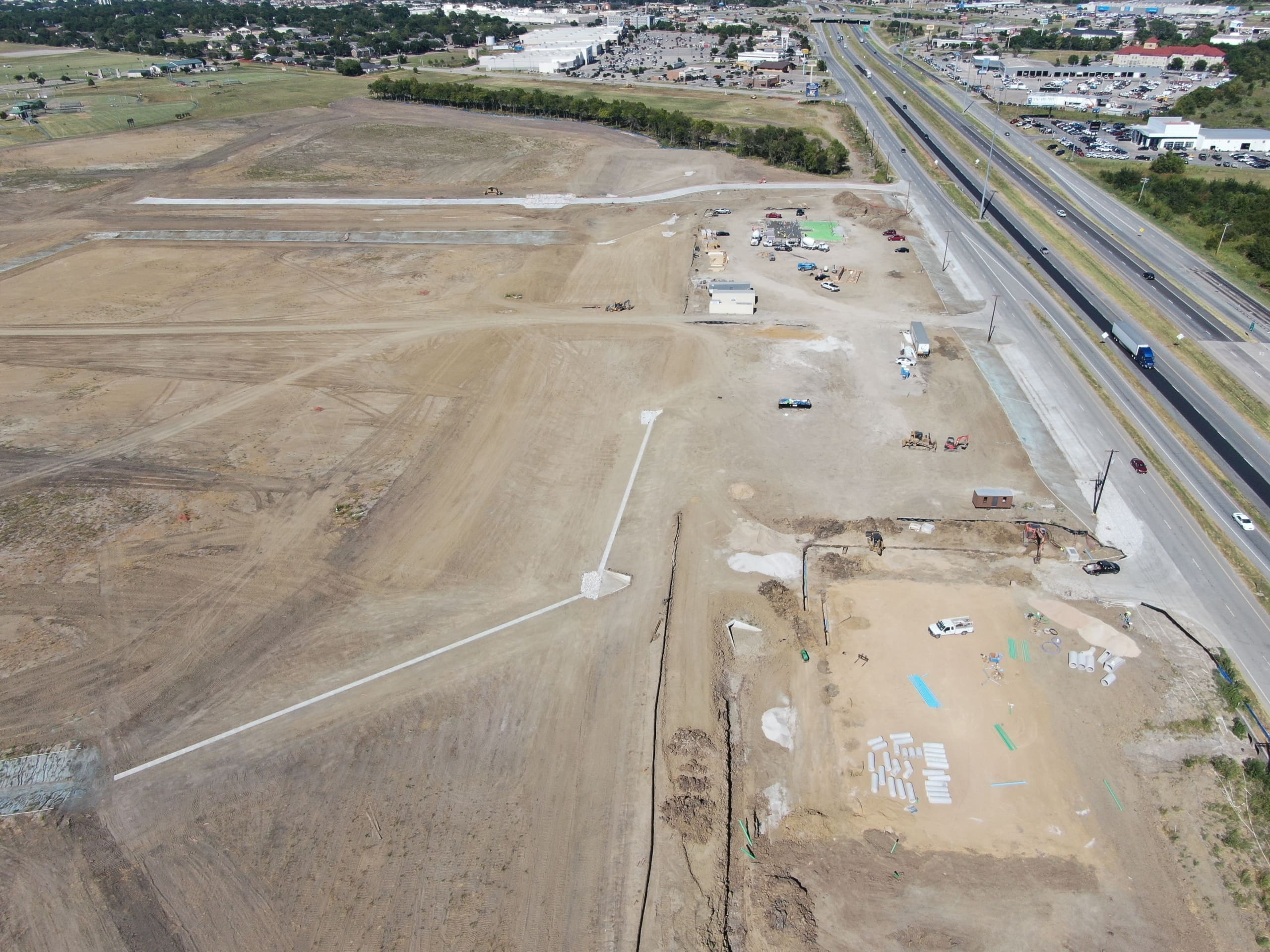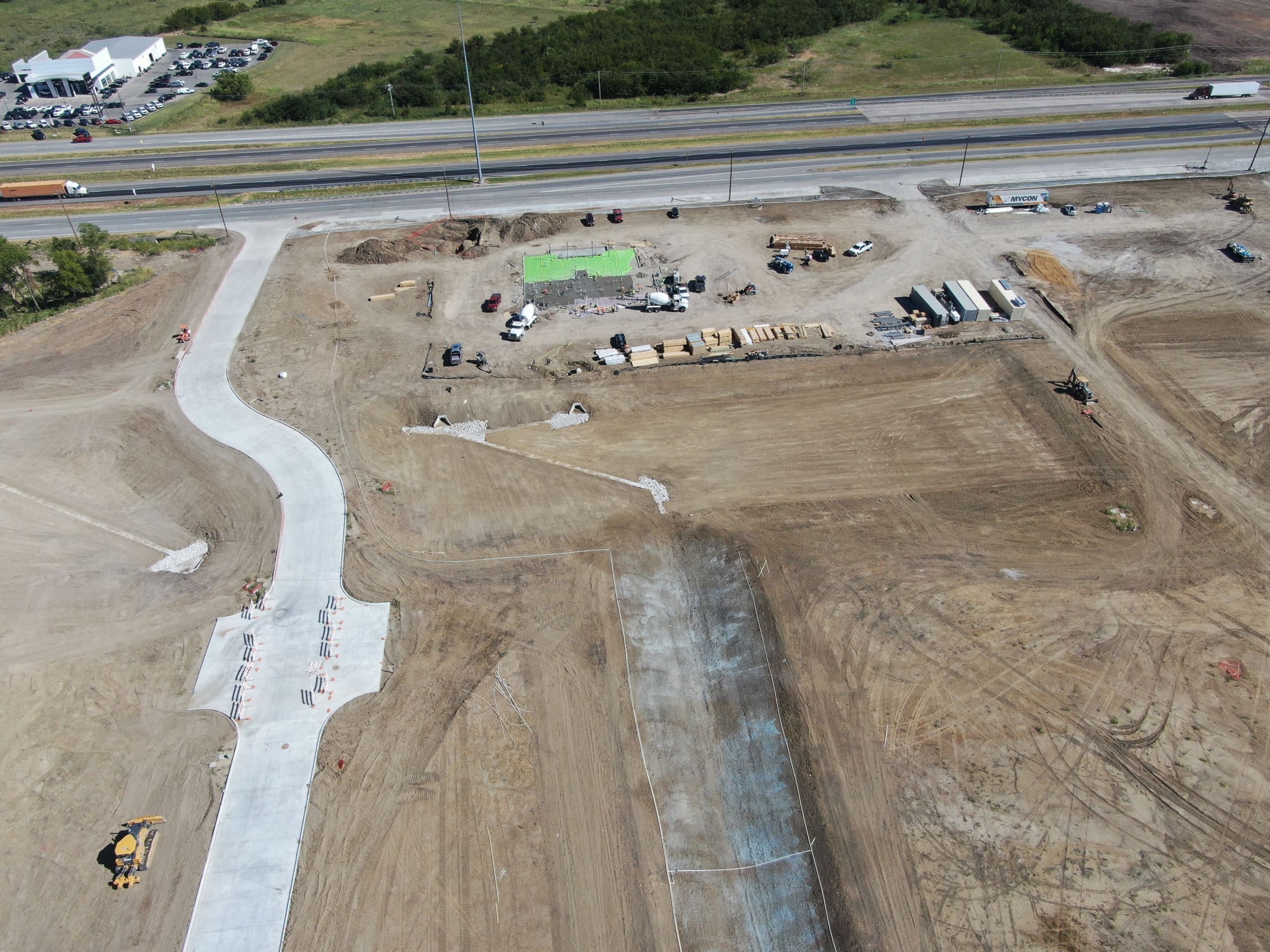 Description
MYCON proudly undertook the ongoing project in Greenville, Texas. Beginning with mass grading and utility installation for KB Krossing, a dynamic master-planned retail development. This case study delves into the crucial initial phase of the project, emphasizing MYCON's expertise in transforming 65 acres of land into a prime retail destination.
KB Krossing represents a visionary retail development aimed at addressing the growing retail needs of the Greenville community. The initial phase of the project required comprehensive mass grading, trunk line utility installation, storm drainage implementation, and the creation of a main access road to lay the foundation for future phases of development. MYCON embarked on the essential task of mass grading 65 acres of land, ensuring that the site was properly contoured and prepared for the upcoming development. This involved precise earthmoving and leveling processes. MYCON was responsible for installing trunk line utilities, establishing the critical infrastructure that would provide water, sewer, and other essential services to the entire development. The project included the design and implementation of a storm drainage system to manage rainwater runoff, prevent flooding, and protect the integrity of the site. MYCON created a main access road into the site, providing a crucial entry point for construction activities and future access for visitors and shoppers.
KB Krossing aims to become a retail hub that meets the diverse needs of the Greenville community, providing convenient access to shopping, dining, and entertainment options. The development is expected to stimulate economic growth in Greenville by attracting businesses and creating job opportunities during construction and once operational. The initial phase sets the stage for the future expansion and success of KB Krossing, allowing for the efficient addition of retail and commercial spaces.
Conclusion
MYCON's involvement in the KB Krossing Master-Planned Retail Development demonstrates its capability to execute large-scale, multifaceted projects with precision and expertise. As KB Krossing continues to evolve and grow, it will serve as a testament to MYCON's dedication to excellence in construction and development, making a positive and lasting impact on the Greenville community and the entire region.